STEM Family Challenge Event
This week the whole of year 7 and 8 had the opportunity to take part in an exciting STEM Challenge Event. STEM stands for Science, Technology, Engineering, and Mathematics. STEM is important because it pervades every part of our lives. Science is everywhere in the world around us, Technology is continuously expanding into every aspect of our lives, Engineering is the basic designs of roads and bridges, but also tackles the challenges of changing global weather and environmentally-friendly changes to our home and Mathematics is in every occupation, every activity we do in our lives.
The STEM Challenge Event was an exciting way for exposing our students to STEM and giving them opportunities to explore STEM-related concepts which will enable them to develop a passion for it and hopefully pursue a job in a STEM field. The challenges encouraged independent learning and important skills such as working collaboratively and being resilient to overcome failures along the way.
Year 7 students had to design and produce a prototype car, powered by elastic power, which could travel the furthest distance but at the same time being within the design budget.
Year 8 students had to design and create a model roller coaster which would provide the longest rollercoaster experience.
The students worked together in groups of 5 or 6 and competed against all of the other groups in their year group. The winning group all received great prizes- either a blue tooth selfie-stick or a blue tooth mini speaker!
On the evening parents/carers and family members were invited in to take part in the STEM family challenge. There was excellent competition between the families taking part. A big well done to Cameron Sugdon and his family for winning the Family Challenge with their brilliant design. The prize for the winning family was a £20 Amazon Voucher! A big thank you to all of the families who attended for a wonderful evening
This week, some of our Year 9 Science students, had the exciting opportunity to work with Sunderland University, exploring careers in the medical profession. They looked at the various career options available to them within the medical industry: from nursing, midwifery and becoming a paramedic through to studying to be a  doctor or surgeon. Students role-played as Doctors and looked at how various patient assessment methods are used by Doctors to assess a patients health. They got to experience bandaging, using a stethoscope to listen to the heart rate, checking for vital reflexes, assembling a model body and exploring the role of our vital organs.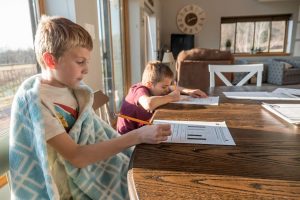 Lockdown Learning: What works for me" Tips from parents, teachers and educational researchers an online webinar. Free webinar 10th February at 8pm.
https://us02web.zoom.us/webinar/register/WN_kwwqQWZETgWpi3gSX-0TTA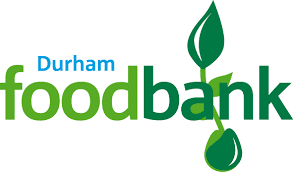 No one in our community should have to face going hungry. That's why Durham County Foodbank provide three days' nutritionally balanced emergency food and support to local people who are referred to them in crisis. They are part of a nationwide network of foodbanks, supported by The Trussell Trust, working to combat poverty and hunger across the UK.
https://durham.foodbank.org.uk/
Emergency Contact 0808 2082138.
Local Helpline 0300 3309027
Alternative Contact 0191 303 7559.